PARADE-Related Miscellany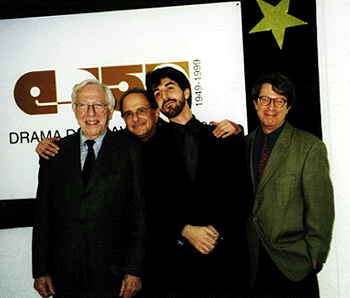 Pictures, a disorganized and incomplete catalogue of newsgroup postings, a quiz, Tony Award info, and other miscellaneous items of interest to the Parade fan.

---
Get PARADE wallpaper for your computer

---
THE TONY AWARDS
Alfred Uhry wins!
Jason Robert Brown wins!
MORE ABOUT PARADE AT THE TONYS
Quotes, Acceptance Speeches and Pictures


---
The Parade Quiz
---
English translation of "Sh'ma," (the prayer that Leo sings before he is hanged) for those of you who don't know Hebrew.
---
Album Release "Party" at Virgin Megastore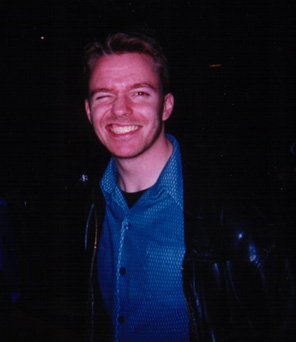 Cast member Will Gartshore

Composer/lyricist Jason Robert Brown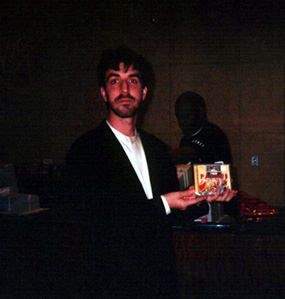 Jason poses with his newly-purchased copy of the cast album

Jeff Edgerton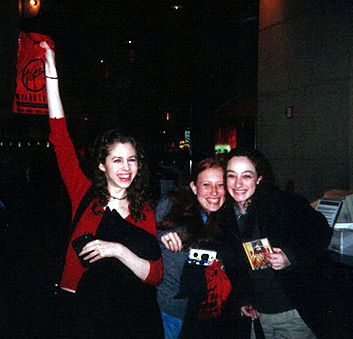 Brooke Sunny Moriber, Emily Klein, and Megan McGinnis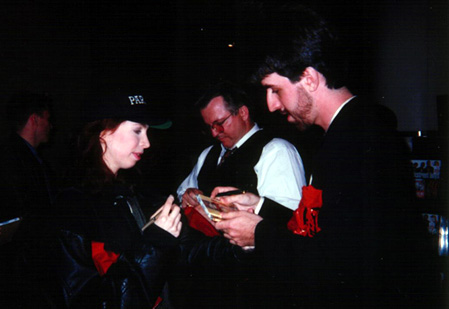 Cast members Diana Brownstone and Joel Robertson get their CDs signed by Jason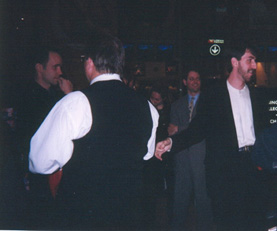 Jason "conducts" the score as it plays over Virgin's sound system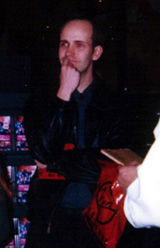 Jeff listens to himself sing "The Old Red Hills of Home"

---
Opening Night Pictures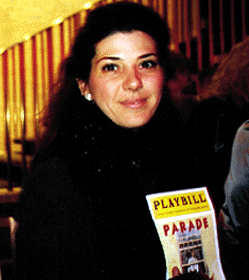 Marisa Tomei attended opening night

Leading man Brent Carver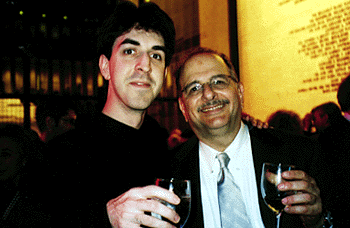 Parade's composer/lyricist and bookwriter, Jason Robert Brown and Alfred Uhry

More PHOTOS from Opening Night

---
Here's a letter than Jason Robert Brown's father wrote the New York Times in response to an article by Peter Marks.
---
Questions, Answers, and Comments concerning PARADE

Some posts concerning Parade from rec.arts.theatre.musicals
Why Did the Show Close So Early?
Why is the show called "Parade"?
Centers around the Confederate Memorial Day parade
How Were the Performances?
How Was the Score?
How Was the Material Handled?
The TV Movie
General Comments
Back to The Old Red Hills of HOME