The Tour
Cast list, bios, and pictures * Orchestra list * Production info
* Press & Reviews * Backstage stuff * Tour photos
Cast

Tour Cast
David Pittu as Leo
Andrea Burns as Lucille
Keith Byron Kirk as Jim Conley
Rick Hilsabeck as Governor Slaton
Carla Hargrove as Angela
Kristen Bowden as Mary Phagan
John Paul Almon as Mr. Peavy/Aide (replaced Peter Flynn)
Donald Grody as the Old Soldier/Judge
Daniel Frank Kelley as Frankie Epps
David Vosburgh as Luther Rosser/Floyd McDaniel
Elizabeth Brownlee as Sally Slaton
Siri Howard as Iola Stover
Tim Salamandyk as Officer Ivey
Tim Howard as J.N. Starnes
C. Mingo Long as Riley
Raissa Katona as Lizzie Phagan
Sandra DeNise as Monteen
David Coolidge as Prison Guard
Anne Allgood as Nurse
Mimi Bessette as Assistant
Jamie Sorrentini as Essie (replaced Emily Klein in Green Bay)
Reprising their original roles ...
Jeff Edgerton as the Young Soldier
John Leslie Wolfe as Watson
Ray Aranha as Newt Lee
Original cast members returning in new roles ...
Adinah Alexander as Mrs. Phagan
Randy Redd as Britt Craig
Peter Samuel as Hugh Dorsey
The ensemble:
Anne Allgood, Mimi Bessette, Justin Bohon, Elizabeth Brownlee, David Coolidge, Laura Marie Crosta (replaced Diana Brownstone), Sandra DeNise, David Dannehl, Jeff Edgerton, John Paul Almon, Carla H. Hargrove, Tim Howard, Siri Howard, Jamie Jonsson, Raissa Katona, Jamie Sorrentini, C. Mingo Long, Corey Reynolds, Greg Roderick, Tim Salamndyk, Natasha Yvette Williams
Swings: Joe Duffy (Dance Captain), Laura Shutter


Biographies and Pictures
(I don't have bios and pictures for all of the cast yet. If you do, by all means, send them along to me and I'll post them here. A lot of these bios are a bit old - if you have newer ones on hand, please feel free to forward them along.)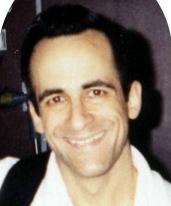 David Pittu (Leo Frank)
Recently of the Titanic tour, he has worked extensively Off Broadway and regionally. He is a member of the Atlantic Theater Company, where his credits include Dangerous Corner (directed by David Mamet), and Kaufman & Hart's Once in a Lifetime, which he also directed.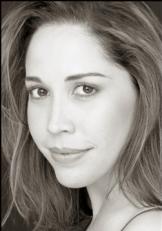 Andrea Burns (Lucille Frank)
Most recently in the Second Stage production of Saturday Night. Andrea was recently in Noel Coward's Sail Away at Carnegie Hall opposite the legendary Elaine Stritch. On Broadway, she appeared as Belle in Disney's Beauty and the Beast. Off-Broadway, Andrea performed in Songs for a New World at the WPA Theatre and can be heard on the original RCA
cast album. Regional credits include Company (Marta), 1776 (Martha Jefferson), Evita (Eva), Oklahoma! (Laurey) and West Side Story (Maria).



Adinah Alexander (Mrs. Phagan)
Broadway: Parade. Off-Broadway: Ruthless, No Frills Revue. National tours: Whistle Down the Wind, Godspell. Regional: The Search for Signs of Intelligent Life in the Universe, Annie (Miss Hannigan), Gypsy (Mama Rose), Man of La Mancha (Aldonza), 3 Postcards, Beehive, I Hate Hamlet, Eleemosynary, All in the Timing, Danny and the Deep Blue Sea.
Anne Allgood (Nurse)
B'way: The Sound of Music, Carousel, The Most Happy Fella, Beauty and the Beast. Regional: cowgirls, rollerskaters, moms, men, teapots, divas, prostitutes, nuns! High school: The Sound of Music.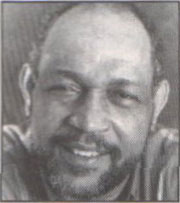 Ray Aranha (Newt Lee)
Broadway: Parade, Fences (1987-88). Off-Broadway: Life by Asphyxiation (Playwrights Horizons, 1995). Other theater: Seven Guitars
(Philadelphia Theatre Company, 1997); Jitney (Crossroads Theatre, NJ, and Freedom Theatre, Philadelphia, 1998); My Children, My Africa (Yale Rep, 1991); Master Harold and the Boys (Actors Theatre of Louisville, 1986). Film: Dead Man Walking (1995). Television: "Married People" (1990-91). As a playwright: Broadway: My Sister, My Sister (Drama Desk Award, 1974); regional theater: The Estate (Hartford Stage, 1976), Remington (Actors Theatre of Louisville, 1980).
Mimi Bessette (Assistant/Ensemble)
Favorite roles: Audrey - Little Shop of Horrors, Mrs. Lyons - Blood Brothers, Angel - The Best Little Whorehouse in Texas, Bessie - Marvin's Room. She produced and is the singer on her own album Lullabies of Broadway.
Justin Bohon (Ensemble)
Made his Broadway debut in Miss Saigon after attending the Cincinnati Conservatory. Favorite roles include Joseph in Joseph...Dreamcoat, Huck in Big River and Peter in Babes in Arms. Thanks to God, Mom, Dad, Melissa and Diane.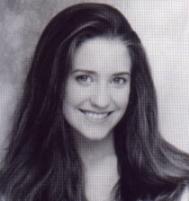 Kristen Bowden (Mary Phagan)
is excited to be making her professional debut under the direction of Hal Prince. Her regional credits include Cinderella in Cinderella and Dorothy in The Wizard Of Oz. She would like to thank her family, Edie Robb Management, Mary Mitchell Campbell, the Parade Production team, and the Lord for keeping the desire in her heart! I love you all!

Elizabeth Brownlee (Sally Slaton/Ensemble)
Regional: Grease (Sandy), Best Little Whorehouse in Texas (Shy). Readings: Little Women (Meg), Bright Lights (Drug Girl). Thanks to Mark Simon, Randi, and Francis at Oscard. Love to my parents and Jim.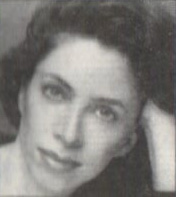 Diana Brownstone (Ensemble)
Broadway: Parade, Candide, Joseph and the Amazing Technicolor Dreamcoat. Regional/tours: Carousel (Kennedy Center); Oklahoma!; Where's Charley?; Kiss Me, Kate (GeVa); The Merry Widow (Paper Mill); One Touch of Venus (Goodspeed); FELD Ballet; ABT II. Film: Fame, Private Parts, Blue in the Face& Order," "All My Children," "Another World," "Irving Berlin's 100th Birthday," "Metropolitan Opera Gala," "Turandot."
David Coolidge (Prison Guard/Ensemble)
2000 graduate of CCM; 1999 season at the MUNY; favorite roles: Finch (How to Succeed ...), Frankie (Forever Plaid), Jester (...Matress). Love to mom, dad, and Susie.




David Dannehl (Ensemble)
Nat'l and internat'l tours of Evita (Che and Magaldi). Nat'l tour of Man of La Mancha with Richard Kiley. "One Life to Live," "America's Most Wanted," "Bandit," "Silver Angel." Regional: Kralahome, Billy Bigelow, El Gallo, Dr. Carassco, Petrucchio, Macbeth.

Sandra DeNise (Monteen/Ensemble)
Most recently seen in the national tour of Rent. Sandra is an Atlanta native and New York University graduate. Love and Thanks to mom, dad, Jenny, Bryan, and friends.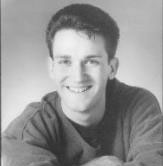 Joe Duffy (Dance Captain, Swing)
International: Grease (Teen Angel/ Eugene/Dance Captain), Pablo Casals Festival. National: Parade, Gypsy, Babes in Toyland, US Chorus (Kennedy Center). Regional: A Chorus Line, Midsummer Night's Dream, Mame etc.. Thrilled to be working with Pat Birch again!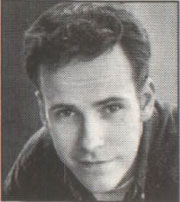 Jeff Edgerton (Young Soldier/Fiddlin' John)
Lincoln Center Theater: Parade, The Dumb Cake (Directors Lab). Broadway: Grease. Off-Broadway: The Green Heart (MTC). Regional: The Boys from Syracuse (Alliance Theatre), Kudzu (Goodspeed Opera House), The Bubbly Black Girl... (O'Neill Theatre Center), A Christmas Carol (Pittsburgh CLO). National tour: 42nd Street. Workshops: Parade, The Capeman, Disney's The Hunchback of Notre Dame. B.F.A. Carnegie Mellon, Charles Willard Memorial Award recipient.


Peter Flynn (Mr. Peavy/Ensemble)
Broadway debut: The Scarlet Pimpernel. New York: Encores! Concerts (City Center); Carnegie Hall. Off-Broadway: Valley of the Dolls (Circle in the
Square Downtown); Red Scare on Sunset (Lucille Lortel Theatre).
International tour: West Side Story (Tony). Regional: Old Globe Theatre; Studio Arena; Pennsylvania Centre Stage.

Donald Grody (Judge Roan/Old Soldier)
Absent from the theatre for 30 years, he returned as Arvide in Guys and Dolls tour, then followed with Poole in Jekyll and Hyde on Broadway. RADA-trained, Don did musicals in the '50s, then became a labor lawyer, head of Actors' Equity, an executive of the NFL Players Association, a labor arbitrator and supervising judge for the NYC PVB. Off-B'way: St.
Joan - The Inquisitor; Measure For Measure - Escalus. Regional: Sweeney Todd - Judge Turpin; Little Shop of Horrors - Mushnik. Last on B'way: Bells Are Ringing with Judy Holiday.
Carla J. Hargrove (Angela/Ensemble)
earned a B.F.A. in acting from Howard University and an M.F.A. in acting from Pennsylvania State University. She was last seen in the tour of Dinah Was, in which she played the roles of Maye, Mama Jones, and Violet.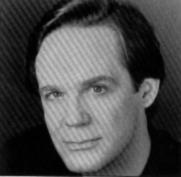 Rick Hilsabeck (Gov. John Slaton)
Originally from Chicago, Illinois, has worked in many areas of the theatre. Before playing the role of the Phantom (POTO), Rick enjoyed a three-year run as Monsieur Andre' in the national touring company of POTO. Prior to working in POTO, he was a principal dancer with Chicago's internationally-acclaimed Hubbard Street Dance Company under the direction of Lou Conte. Regionally, Rick has played Harold Hill in The Music Man, Will in Oklahoma! Robert in Company, Pippin in Pippin, Charlie Dalrymple in Brigadoon and other roles in productions of Gypsy, Hello, Dolly!, Godspell, Mame and Man of La Mancha. He is also an "alumnus" of the Los Angeles-based singing group, The Young Americans, with which he toured extensively and appeared in numerous network television and film specials. Mr. Hilsabeck was nominated for a Joseph Jefferson Award, in Chicago, for his portrayal of The Phantom.

Siri Howard (Iola Stover)
Sound of Music (Ensemble/us Liesl.). B'way debut! Secret Garden - Gateway Playhouse, Turn of the Screw - NJ Opera Festival, Welcome to the Dollhouse. Thanks: Kelley, Carson, Gateway, Min, the G's, Family!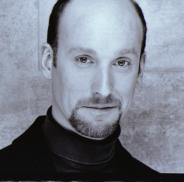 Tim Howard (J.N. Starnes/Ensemble)
National tour: Hal Prince's Show Boat (Jake); Leading roles at Studio Arena, Capital Repertory, Merrimack Repertory, Boston Shakespeare, the Jupiter. Features Spots: Guiding Light, David Letterman, A.M.C. Love to S, J, and T.
Jamie Jonsson (Ensemble)
a North Carolina native now living in New York, where she has appeared Off-Broadway with the New York Gilbert and Sullivan Players. Favorite regional credits include On the Twentieth Century, Camelot, Brigadoon, Sweeney Todd, Sylvia, Steel Magnolias, and As You Like It. Love to family and darling Kurt.


Raissa Katona (Lizzie Phagan/Ensemble)
Broadway/national tours: Phantom of the Opera (Christine), Cats (Jellylorum/Jennanydots). Regional: Pirates of Penzance (Mabel), Sweeney Todd (Johanna), Annie (Grace), Pippin (Catherine), Jesus Christ Superstar. Solo CD: What I Was Dreaming Of. With love to husband, Dr. Garrett Bennett. http://pages.prodigy.net/raissakatona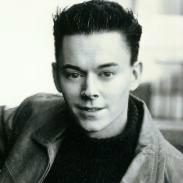 Daniel Frank Kelley (Frankie Epps)
is on the road again, having just finished the first national tour of FOOTLOOSE (Garvin) and has also toured as Doody in GREASE. In NYC, the Off-broadway revival of VAMPIRE LESBIANS OF SODOM and Little Orchestra Society's premiere of PETER AND THE WOLF(Peter). He
originated the role of Mickey in YES, VIRGINIA THERE IS A SANTA CLAUS (Mill Mtn) and other favorites include Artful Dodger in OLIVER, Baby John in WEST SIDE STORY, and Valentine in BABES IN ARMS.

Keith Byron Kirk (Jim Conley) - Keith Byron Kirk Online


Emily Klein (Essie/Ensemble)
Broadway: Parade. Reading/workshops: Where the Truth Lies, Prince and the Pauper. Voice overs for HBO and Nickelodeon. Emily thanks her parents for their phenomenal support.
C. Mingo Long (Riley/Ensemble)
a native of Greensboro, North Carolina. Recent credits include The Hidden Sky - world premiere at the Prince Music Theatre in Philadelphia, Jigger in Carousel, Jim in Big River, Sportin' Life in Porgy and Best directed by Bobby McFerrin, Papa Ge in Once on this ISland, Andre in Ain't Misbehavin. Mingo is glad ot be part of this production.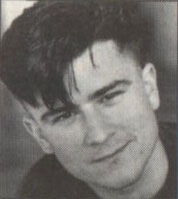 Randy Redd (Britt Craig)
made his Broadway debut in Parade at Lincoln Center. He appeared as "Bingo Little" in the American premiere of By Jeeves, the new
Andrew Lloyd Webber musical directed by Sir Alan Ayckbourn, at the Kennedy Center, Geffen Playhouse (LA) and Goodspeed-at-Chester, as "Sugar Mecklin" in the premiere of Mississippi Sugar. Off-Broadway and regional credits include Smoke on the Mountain, Forever Plaid, One Man Band, Pump Boys and Dinettes and The Neon Bible. Television credits include "The Wright Verdicts" (CBS) and the 1999 Tony Awards. Other credits include Darling of the Day (York Theatre ­ Musicals in Mufti), On the Town (Pittsburgh CLO), and Greetings (Studio Arena Theatre). His first play, Mississippi Sugar was developed and produced at The Repertory Theatre of St. Louis.
Corey Reynolds (Ensemble)
is very excited to be a part of Parade. He would like to thank everyone who has helped him along the never ending road to success. Love you Lea! Credits: Saturday Night Fever (Broadway), Smokey Joe's Cafe (National and International Tours).



Greg Roderick (Ensemble)
Recordings: Cinderella (Varese Sarabande); Other credits: Jesus Christ Superstar at Houston's Theater Under the Stars, Charles Lightoller in Titanic, Children of Eden (Adam/Noah), Cousin Kevin in Tommy, Jack in The Importance of Being Earnest, John Wilkes Booth in Assassins, and various other regional & off-off broadway productions and tours throughout the U.S., Europe, and Brazil.

Tim Salamandyk (Officer Ivey)
appeared Off-B'way as Otto in The Food Chain. Other credits include Paint Your Wagon (Goodspeed Opera House), St. Joan of the Stockyards (Yale Rep) and national tours of Guys and Dolls and It's a Wonderful Life. Tim was featured in the HBO series, "The High Life." Mr. Salamandyk is an an alumnus of Illinois Wesleyan University.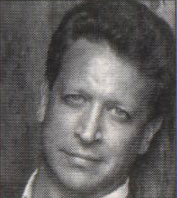 Peter Samuel (Hugh Dorsey)
Lincoln Center Theater: Marie Christine, Parade. Broadway: King David, Cats, The Secret Garden, Les Misérables, Rags, Three Musketeers, Joseph and the Amazing Technicolor Dreamcoat, The First. Off-Broadway: Dream True, Witch of Wall Street, Three Guys Naked from the Waist Down, Human Comedy. Other theater: Eliot Ness in Cleveland, Fields of Ambrosia, The Return of Martin Guerre, Jane Eyre, The Apprenticeship of Duddy Kravits, & Flo.
Laura Schutter (Swing)
Broadway: The Scarlet Pimpernel. National Tour: Show Boat, The Music Man. London's West End: Show Boat. Regional: Gypsy, Into the Woods, 42nd Street. Thanks and love to the family, friends, and Andrew.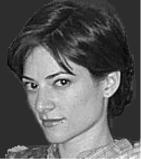 Jamie Sorrentini (Essie)
has a BFA from NYU / Tisch and studies at Lee Strassberg; Off Broadway: Haddock's Eyes with Tom Mulce; Beloved Dearly (Lincoln Center). Film: Hobo's Christmas(CBS), Babysitter's Club.

NaTasha Yvette Williams (Ensemble)
Miss Ida B. Wells (Ida B.), Beehive (Wanda), Brief History of White Music (NaTasha), Dreamgirls (Effie), Joseph (Narrator), Boesman and Lena (Lena), The Goodbye Girl (Mrs. Crosby).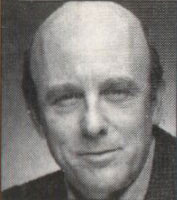 John Leslie Wolfe (Tom Watson)
Broadway: Parade, Passion, Evita, Sarava. New York City Opera: Brigadoon (Tommy), Most Happy Fella (Joey). National tours: Evita (Peron), Cabaret (Ernst). Kennedy Center: Golden Child (Rev. Baines, understudy). Regional theater: Sweeney Todd (Sweeney), Annie (Warbucks), Heartbeats (Husband), 1776 (Rutledge), Guys and Dolls (Sky), Annie Get Your Gun (Frank), Closer Than Ever (Baritone), A Christmas Carol (Cratchit/Marley). Film: Distinguished Gentleman, Guarding Tess. Television: "Homicide," "Unsolved Mysteries," "As the World Turns." Author of You Can Work On-Camera.

---
The Orchestra

Jason Robert Brown, conductor
Thomas Murray, associate conductor
Tom Partington, drums (replaced Norbert Goldberg)
Bob Crosby, woodwinds (replaced David Long)
Georgia Stitt, assistant conductor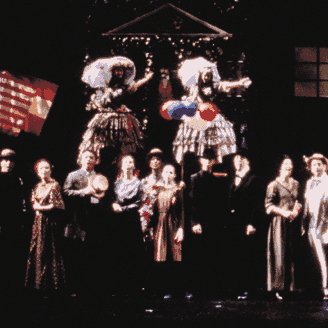 The New Production
The touring production is much like the original Broadway one. Harold Prince is directing, Jason Robert Brown is musical directing, and Patricia Birch is reconceiving some of the choreography. Orchestrations, cast and orchestra size, and book and score are basically the same as before, with only minor cuts and alterations to the book and score.

OPENING NIGHT IN ATLANTA
Given the standing ovation at curtain call, the good review in the Atlanta Journal-Constitution, and the positive post-show buzz, I'd say the Atlanta premiere of the PARADE tour was a success. I certainly thought it was wonderful, and I hope you all will be lucky enough to catch the show yourself.
THE CAST: Incredible. All of them are very talented actors and singers. The returning cast members have only improved in their old roles, the old cast members in new roles are all excellent and beyond worthy replacements, and the new folks are incredible. As I've said before, David Pittu gives a more assertive and less fussy Leo, but it is a higly effective interpretation of the role. Andrea Burns maintains Lucille's sweet nature while showing all her subtle shifts of emotion as her experience takes her from a happily naive girl to an independent and brave woman. Her youth is an asset, as it augments the tragedy of the story, and her voice is divine.
THE STAGING: Harold Prince's original staging had a cinematic quality to it that worked very well on the Beaumont's large thrust stage, but had to be altered considerably to accomodate the kinds of stages it would encounter on this tour (Patricia Birch has reconceived much of the staging and choreography to this purpose). The unfortunate part is that the new staging is not quite as fluid or visually pleasing as the original, but I do think it's still well done and even a bit warmer and more theatrical than the original.
A few random notes: The accents are considerably less annoying here than in the original production. There are a few insignificant line and word changes in the script, but nothing notable.
Song Cuts: The cuts that were in the Broadway production will not be changed for the tour. So, the "restored" verses that are on the album versions of "It Don't Make Sense," "Real Big News," and "20 Miles From Marietta" will not be heard in the new production. Furthermore, "It Goes On and On" has been almost completely done away with, with only a couple transition verses in its place to move the beginning of act two along.
---
PRESS

TOUR NEWS COVERAGE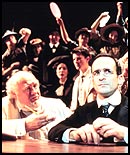 Cleveland
From FreeTimes.com:
From Cleveland Scene Magazine:
'A Melodic Treat - Before this Parade passes by, head down to the Palace'

From The Plain Dealer:
'Unprecedented quality put on tour'
Preview article: 'Show rises again, despite Broadway demise'

Seattle
Reviews:
TalkinBroadway: Jonathan Frank's review
From the Seattle Post-Intelligencer:
Subtlety, drama take a hike in plodding 'Parade'

From the Seattle Times:
'Parade': Short-lived Broadway show gets a second chance in national tour
From the Seattle Post-Intelligencer:
Untrumpeted page from history marches onstage as 'Parade'


Interview - Jason Robert Brown: The Passion Behind Parade

Denver
From The Denver Post:
Dramatic, funny 'Parade' on route to local success

From RockyMountainNews.com:
'Anti-Semitism to poverty, musical pulls no punches'


From DenverCitysearch.com: Orya Hyde-Keller's mini-review


PREVIEW ARTICLES from The Denver Post:
Prison Frees Couple to Find Latent Love
Lynching the inspiration for 'Parade'



Green Bay

Green Bay Press Gazette:
Review: 'Parade packs punch at Weidner'

Preview articles:
Warren Gerds' column: 'Parade' mixes furor, love'
Pittsburgh

Reviews
The Tribune-Review:
Dark 'Parade' stirs passions
The Post-Gazette:
'Tragedy slowly traps characters - and audience - in its spell'

TalkinBroadway: Ann Miner's ' Parade' review

Preview articles
The Tribune-Review:
Touring production proves Parade Isn't over Yet

The Post-Gazette:
'Parade, a musical drama based on a southern lynching'

St. Paul

The 'Variety' review of the tour

St. Paul Pioneer Press:
'Parade' tells an important story, but is it a musical?
-- Dominic Papatola's review from the St. Paul Pioneer Press
Preview article: In St. Paul, 'Parade' and 'Ballyhoo' for Alfred Uhry



Dallas
Memphis
The Commercial Appeal:
Linda Romine's review of the show


Atlanta

The Atlanta Journal-Constitution coverage:
"Parade" sold 16,000 seats and grossed $437,000
for its weeklong run at the Fox Theatre, a "success
in every way," says Christopher Manos ... more

Parade's Redd gets big story
Homecoming Parade energizes Edgerton
A Human 'Parade' (review)
'Parade': a second chance
A murder, a lynching, a mystery ...
Check out the sidebar on the above page for older articles that the AJC wrote about the show and the case.


Theatermania:
'A Cross-Country Parade

TalkinBroadway:
Harper Strom's interview with Alfred Uhry
His review of the tour in Atlanta


Musical Stages Online review of tour


The show is getting press for NOT being in Chicago:
Chicago Metromix: Theater review - 'Parade' at the Weidner Center in Green Bay, Wis. Emotionally poweful 'Parade' skirts Chicago
Chicago Tribune: 'The Parade of Hits Passes By Chicago'


---
BACKSTAGE ON TOUR
Take a look at the Parade mural signed by the cast and crew on the wall of the Orpheum Theatre in Memphis.
Here are some photos that Becky Knouse took backstage when she and her friends saw the show in Memphis.
A few backstage photos of Parade in Cleveland from Sandra DeNise's page



*Special thanks to Marshall Grant and Becky Knouse for finding many of the cast bios and pictures!*



Back to the Old Red Hills of HOME